Teeth Whitening in Westleigh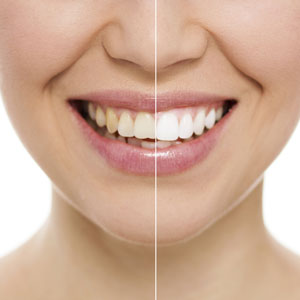 At Dentist @ Westleigh, we offer cosmetic solutions designed to boost confidence and overall appearance. With our range of teeth whitening solutions you can be guaranteed that we will achieve the dazzling smile you deserve. We've chosen the teeth whitening systems that give superior results, both in-chair and in convenient take-home options.
Opalescence®
This formula is designed to give brilliant results with a take-home kit or in-chair procedure. The powerful whitening gel contains a mix of potassium nitrate and fluoride, jump-starting the brightening process and protecting your teeth. It's available in different concentrations and flavors, and you can rest assured that your gums and surrounding tissues will be protected at all times during the procedure.
PolaDay® and PolaNight®
PolaDay and PolaNight are safe, trusted whitening options for patients looking for the convenience of a take-home kit that is also suitable for sensitive teeth. Our professional take-home kit includes custom-fitted trays that make it easy to achieve a natural-looking whiter smile.
For busy people PolaDay can whiten teeth in as little as 30 mins each day, while PolaNight has the convenience of working while you sleep. Both options contain fluoride for healthier teeth, and desensitising agent for your comfort.
Ready for your best smile?
Get the gorgeous smile of your dreams. Contact us today! Same-day appointments are available.

Teeth Whitening Westleigh, Thornleigh, Normanhurst NSW | 02 9446 5500