Veneers in Westleigh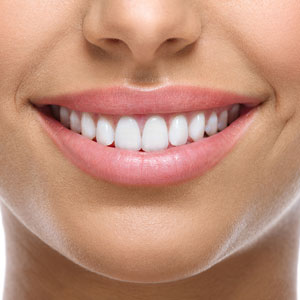 If you're dreaming of a more beautiful and confident smile, but don't wish to go down the path of traditional braces, then there may be an easier way. Our high-quality porcelain veneers are another popular cosmetic dentistry option that can help you achieve a straighter, brighter, and more stunning smile in as little as a few appointments.
What Are Veneers?
If you've ever wondered how Hollywood stars have such perfect smiles, then this may be it. Veneers are thin, tooth-shaped sheets of porcelain which are placed over the front of your teeth to give them an enhanced appearance. Not only do veneers give your teeth a whiter and brighter look, but they're also great for remedying the following issues:
Crooked teeth
Unevenly shaped teeth
Gappy smiles
Speckled teeth
Chalky teeth (i.e. misshaped enamel)
Uneven biting edges
It's important to note that veneers are only applied to the teeth which are visible when you laugh or smile (i.e. your 6-10 front teeth). If you're experiencing crooked, gappy, or crowded teeth throughout your entire mouth, other forms of orthodontics (such as ClearCorrect or Smile Fast) may be more suitable treatment options.
The Veneer Process
Obtaining veneers begins with an initial consultation, where our dentist can assess your mouth and discuss what results you hope to achieve with this treatment. Next, the preparation for your veneers will begin, where your teeth will have a thin layer of enamel removed to allow the veneers to sit flush with the adjacent teeth. An impression and specifications of your veneers will then be sent to our lab, where each one will be custom-made to perfectly suit your smile.
Once your veneers are back from the lab (usually up to 2 weeks), our dentist will bond them permanently to your teeth. You'll then be walking out of our practice with a stunning new smile!
Achieve a More Beautiful Smile, the Easy Way
Have you always dreamt of a straighter and more beautiful smile? Don't put treatment off any longer – call 02 9446 5500 today to schedule your initial consultation!

Veneers Westleigh, Thornleigh, Normanhurst NSW | 02 9446 5500