Adult Orthodontics in Westleigh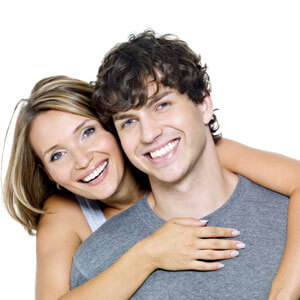 At Dentist @ Westleigh, we can diagnose simple orthodontic cases in the surgery and offer a variety of options for treatment, referral to an orthodontics specialist is still an available option, if needed.
DAMON® System
Damon is an advanced system that uses lightweight shape-memory wire and a slide mechanism instead of elastic ties. Without the elastic ties, less pressure is placed on the teeth resulting in a more comfortable experience and fewer trips to the practice for adjustments. They are easier to keep clean than traditional braces, and clear brackets are available to provide a discreet option for adult patients.
ClearCorrect
These invisible aligners can be removed at your convenience to eat, drink or for a social occasion. If we determine you're a suitable candidate, all necessary pictures and impressions are taken and submitted to the company, who will then create your series of aligners.
eXceed®
This system uses patented computer-aided design to ensure that your aligners and brackets are precisely what you need to reach your oral health goals. With cutting-edge technology, you can rest assured you're receiving the highest standard in the industry.
Smilefast
Achieve the tooth movement you hope for in just 6-9 months. This system uses 3D imaging for accurate bracket positioning, a vital component of quick treatment times. Giving superior results, you can see before and after pictures before choosing to start.
Invisalign
This virtually invisible treatment involves using custom-made removable aligners to effectively straighten your teeth. They are comfortable and removable, making it easier to maintain oral health during treatment. Your doctor will take photos, x-rays and custom scans to create a unique 3D treatment plan allowing you to visualise each stage of the treatment process. You will be given several sets of aligners for you to wear every day and change every 1-2 weeks. Your doctor will see you approximately every 6-8 weeks to monitor progress. Invisalign is an excellent choice for those wishing to improve alignment of their teeth without the harsher appearance of traditional braces.
Boost Your Confidence with a Beautiful Smile
Discover more — contact our team today to discuss your options! We offer 0% financing payment plans.

Adult Orthodontics Westleigh, Thornleigh, Normanhurst NSW | 02 9446 5500