Restorative Dentistry in Westleigh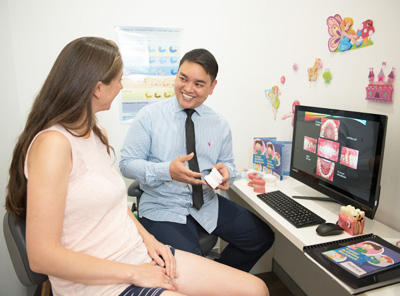 If your smile has been weakened by age, trauma or decay, the Dentist @ Westleigh team can help. Restorative dentistry services are designed to improve your smile's function and appearance, leaving you looking and feeling your best.
Whether you seek to give stability to a tooth with a crown, fill a gap with a bridge or require a tooth-coloured filling, we have the solutions to rejuvenate your smile.
Fillings
Composite fillings are a popular and natural-looking solution made from resin. Modern fillings are available in materials which are safe, durable, and which support the structure of your tooth.
Dental Crowns
Crowns, also known as caps, go over the existing structure of a tooth that has been damaged. Rather than resorting to removal of the tooth, a crown covers the tooth to give it strength.
Bridges
A dental bridge is made up of two crowns bonded to an artificial tooth in the middle. These three or four "teeth" form the "bridge" that is bonded into place to solve your missing tooth dilemma. It is made of tooth-coloured materials to match your other teeth.
Bridges can also be placed on top of dental implants to replace up to 4 or 5 teeth at one time.
Inlays and Onlays
Teeth that are broken, decayed or cracked but do not have enough damage to require a crown can be made strong again with Inlays or Onlays. These are long-lasting, indirect fillings made in a laboratory and then bonded to your tooth. Available in either porcelain or composite resin they are coloured matched to your natural teeth.
Veneers
Dental veneers are very thin shells of porcelain or resin material that are bonded over the front of your natural teeth to change the way that they look. From crowding to uneven teeth, veneers can be used for a variety of aesthetic situations.
Veneers can be used to close gaps and spaces, repair chipped, discoloured, uneven and damaged teeth.
Want to Learn More?
Brighten your smile. Contact us today to get started! All health funds are accepted and processed on the spot with HICAPS.

Restorative Dentistry Westleigh NSW | 02 9446 5500